A Nutherm Galway underfloor heating system gives an even comfortable heat with no fluctuations in temperature. There are no visible heaters which give you more options for interior design and more space to place your furniture.
Underfloor heating operates by embedding a continuous pipe loop in a concrete floor. The pipe is then filled with a brine that is circulated at lukewarm temperatures. There are no joints in the loop so therefore no risk of future leaks or a burst pipe.
The floors reach a pleasant temperature of around 27°C and produce a wonderful constant heat at all points in the room which can be maintained throughout the day.  Rooms can be controlled individually and this combined with the low running temperature makes the system cost effective and ideal for use with a heat pump.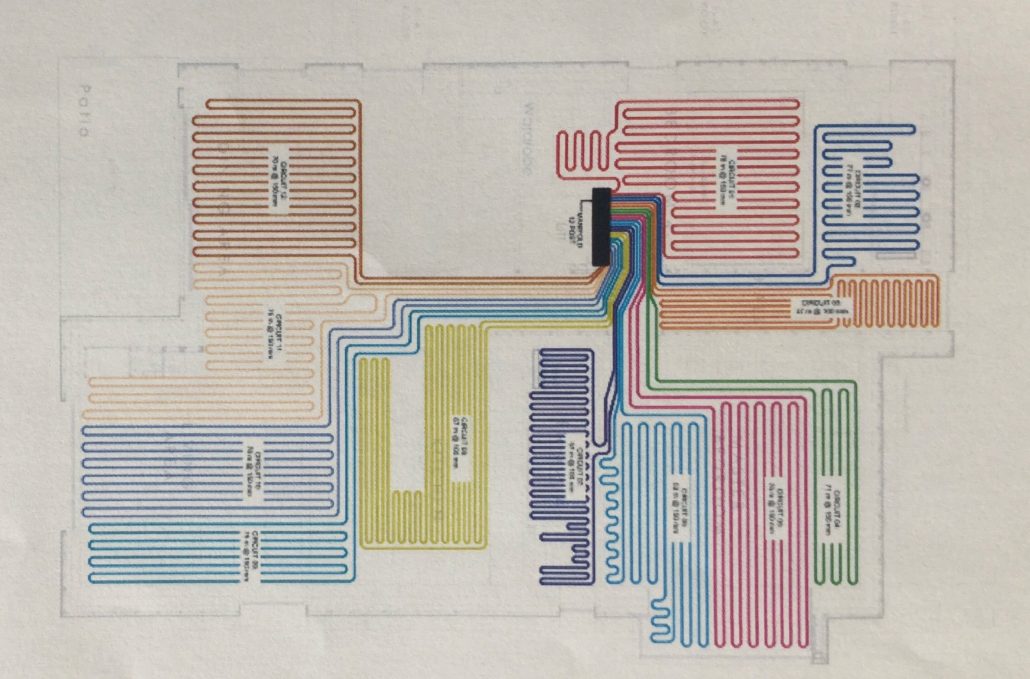 All projects come with a fully designed with underfloor heating pipe and layout. We design the UFH system according to the heat load of the house.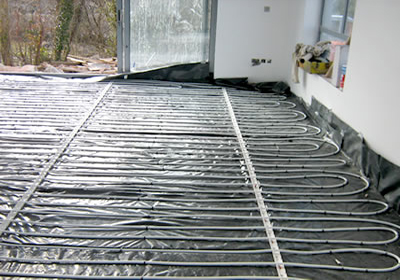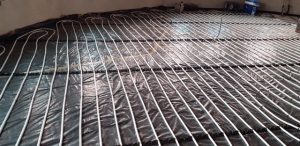 Example drawing for underfloor heating system
Nutherm Galway bring stylish, efficient and affordable aluminium radiators to the Irish market.
The radiators come in panels which are easily assembled to whatever size and output you need. The panels come in a range of heights, lengths, and colours, so we can customise the radiator for every room in your house.
Our radiators use 80% less water than conventional radiators but heat up to 4 times faster. They are also 30% – 50% smaller yet provide the same heat output.
Aluminium radiators work efficiently with all fuel sources, including heat pumps, condenser boilers and traditional fuels. They can be easily combined with an underfloor heating system and when used alongside modern heating controls will save on your energy bills.
If you can put up a picture, then you will be able to install one of our infrared heaters.
Infrared panel heaters can be used for targeted heating of an individual area without having to heat a whole room.
Infrared heaters use the same principle as the sun's rays providing a comforting warmth. The rays permeate into heat wherever it hits objects, walls and ceilings and remains stored there saving energy and heat loss. This means that although the air may remain cooler, you still feel comfortably warm.
Infrared heating units have a long life and don't need maintenance as they have no moving parts. They don't need a fuel tank, pipes or chimneys.
Our heaters come in matt white, mirror, glass, or can be printed with a photo or picture of your choice.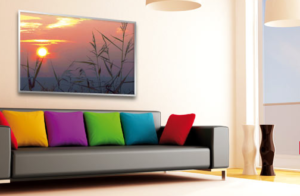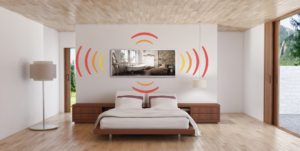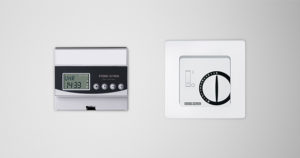 Program your heat needs efficiently: 24 hours a day – 7 days a week
Heating controls let you take charge of when, where and at which temperature your heating is operating. It's a good way of managing your heating costs, as you can ensure that your heating is only on in the rooms and at the times you want it to be.
Advantages of using heating controls:
Automatic control of space heating on the basis of room temperature
Automatic control of heat input to stored hot water on the basis of stored water temperature
Separate and independent automatic time control of space heating and hot water
Shut down of boiler or other heat source when there is no demand for either space or water heating from that source.
There are four main types:
Timer – turns your boiler on or off at set times
Room thermostat – measures how warm your room is and adjusts the boiler operation accordingly. Wireless thermostats are now available, which makes the location of your thermostat more flexible.
Programmer – a more sophisticated version of a timer, you can set different heating patterns for different days of the week and sometimes alter the pattern e.g. for a party or holidays
Thermostatic radiator valves – these allow you to easily adjust the temperature of individual radiators and turn radiators off or on according to whether you're using a room or not
Use a programmer
Heating programmers save you the hassle of having to manually switch the heating on and off and will help you to minimise unnecessary use. You can predetermine the times your heating is on in advance, set different programmes for different days of the week and set your heating system before you go away.
Positioning your thermostat
Installing a programmable room thermostat in your home allows you to easily and accurately manage the temperature of your home.
Programmable thermostats, room thermostats and thermostatic radiator valves all need a free flow of air to sense the temperature accurately. They must not be covered by curtains or blocked by furniture. Nearby electric fires, televisions or lamps could also stop them from working properly.