On Friday 20th September, thousands of people will take to the streets in Galway and in cities and towns around the world to for the Global Climate strike. Companies like Lush, Amazon, WordPress and organisations Amnesty International and Oxfam are all supporting the climate strikers on Friday, and we can too!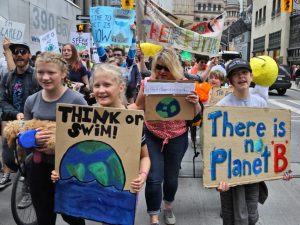 How can I help if I can't join the strike?
Even if you can't leave your workplace for whatever reason, you can still support the climate strikers. One of the most important things you can do is start decarbonising your home by installing a renewable energy system. This will ensure a lasting legacy of energy infrastructure for future generations. It also saves you money on your heat bills as well as protecting you from any potential hits from future carbon taxes.
Decarbonising heat
The Taoiseach has acknowledged that Ireland is a "laggard" in fulfilling its climate change treaty obligations. A major contributor to Ireland's shortfall in reaching its renewable energy target is an under-performance on renewable heat. Ireland actually placed 26th out of the 28 EU member states for renewable energy for heat. The International Energy Agency (IEA) recently published a review of the government's performance on climate adaptation measures and one of its recommendation was for the government to prioritise a time-bound roadmap for decarbonising heat.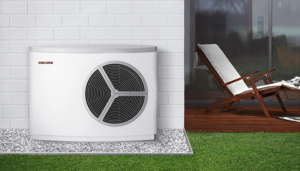 Nutherm Galway can design, install and commission a renewable energy system for your home. This saves you money in the long run and reduces our unsustainable reliance on fossil fuels. We can deliver retrofits or complete heating system installations for new builds. We install air source heat pumps, geothermal heat pumps, thermodynamic and photovoltaic panels and Mechanical Ventilation Heat Recovery units. Check out our products here and see which system might be right for your home and your needs.
Renewable Energy is the Future
After the Climate Strike, we adults owe it to our youth, and to ourselves, to make sure that we implement change so we can to make our planet healthier. You can help encourage the transition to green energy by greening your home and ensuring a fossil-free future. Get in touch today and let us help you future-proof your home.